New Shanghai home transactions fell below the 100,000-square-meter weekly threshold again as the prevalent festive mood across the city kept more home seekers sitting on the sidelines, the latest market data showed.
The area of new residential properties sold, excluding government-subsidized affordable housing, plunged 37.5 percent from the previous week to 80,000 square meters during the seven-day period ending on Sunday, Shanghai Centaline Property Consultants Co said in a report released today.
Citywide, outlying districts of Jiading, Qingpu and Chongming, where some 14,000 square meters, 13,000 square meters and 12,000 square meters of new homes were sold, respectively, remained the most sought-after areas despite a rather notable retreat in sales. Buying momentum in downtown areas was the most sluggish, with the former Jing'an and Hongkou District recording zero transactions last week.
The average cost of new homes climbed 6.7 percent week on week to 43,040 yuan (US$6,822) per square meter, with none of the 10 best-selling projects bearing a price tag exceeding 50,000 yuan per square meter, according to Centaline data.
By project, a Tahoe Group development in Changxing Island, Chongming District, remained the city's most popular housing project for the second straight week after unloading 10,950 square meters, or 109 units, of new homes last week for an average price of 28,000 yuan per square meter. It was followed by a residential project in Jiading which sold almost 6,000 square meters, or 67 apartments, for a similar price point.
On the
Shanghai real estate
developers' side, momentum froze again as not a single unit of new homes was released for sale.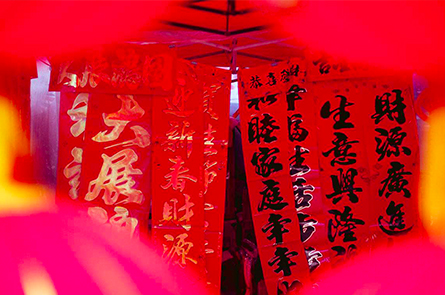 "As the Spring Festival is falling in a few days, extremely weak sentiment in the city's housing market, both new and existing, should extend for another two to three weeks before a major rebound occurs," said Lu Wenxi, senior manager of research at Centaline.