Shui On Wins Property Bid As Four More Tenders Posted

According to a statement released by the municipal government, Shui On has won a government tender for a prime commercial site near Middle Huaihai Road. The 78,256 square meter, ¥13.6 billion site is a clear sign of the developer's push to regain lost ground after it was forced to sell off ¥45 billion in assets over the past five years.

Shui On partnered with China Pacific Insurance and Shanghai Yongye Group in the bid, taking a 25% stake in the project. This latest win gives the three partners control over land parcels 123, 124, and 132 on Middle Huaihai Road.

With an expected development of up to 242,689 square meters of commercial space, at ¥55,600 per square meter, the trio's payment comes in at just 0.1% above the tender's required minimum.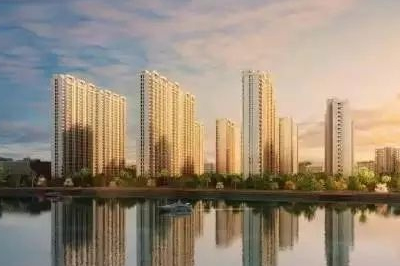 Despite Shui On's financial troubles in recent years, the developer was one of the only two bidders to make it to the tender's final round. Now, having received a prime site, the company is set to replicate its earlier successes.

At the same time, the Shanghai government has placed four commercial and residential land parcels up for tender over the past few weeks. The new tenders reflect the local government's push to rapidly expand supply in 2018. In just the first five months of 2018, the government sold off 94 land parcels, up 100% year-on-year.

The new sites come in at a total value of ¥13.7 billion and are expected to produce over three thousand residential units and 195,000 square meters of office and retail space. The most buzzed about is the 46,100 square meter retail and office site in Hongkou, which is set to be sold off for a minimum of ¥7.1 billion. With an anticipated yield of 194,800 square meters, the project would come out to ¥36,000 per square meter. The tender will start on July 24th and end on August 2nd.

The other three plots are earmarked for primarily residential use. A 123,400 square meter site in Jinshan district will be sold for a minimum of ¥3.6 billion. The winning bid will receive the right to build up to 1,748 homes and allocate the remaining 20% for office and retail use. The tender results should be announced soon.

The last two residential plots are both in Qingpu district. A 45,200 square meter parcel has a minimum price of ¥1.7 billion and is expected to add 789 residential apartments to supply. The second parcel is a 35,400 square meter site that has been approved for the development of over 600 homes. The tender results for both sites should be announced soon.
For more information about Shanghai apartments for rent, please follow our website.