We strongly recommend you browser this site by Firefox, Safari, Opera, Chrome, or IE11.
Land Sales Face Sluggish Interest
Last Updated: Monday, August 13, 2018 - 13:40
Land Sales Face Sluggish Interest

A recent report released by China Securities Co. has revealed that land sales are facing a four-year low. The report analyzed 300 different cities and the results of attempted land sales over the first seven months of this year.

With government-induced price curbs in place and developers grappling with financing issues, interest in recent land sales has dropped to a level not seen since 2014.

According to the report, 258 land plots in the first seven months failed to attract any buyers. This is 59% higher than the same period in 2014, when the market was experiencing a nationwide home-price slump.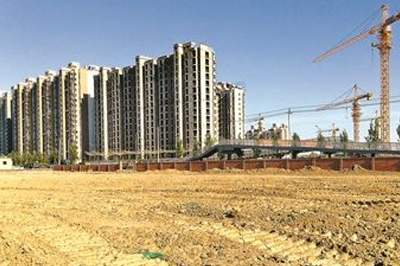 Nearly 6 out of every 100 land sales fell through, with Tier I cities experiencing a larger slump. Failed land sales between January and July amounted to 19% in Tier I cities and 7% in Tier II cities.

Premiums are also down, dropping from 21% last year to 11% in 2018 in Tier I cities. Tier II cities saw a similar drop, with levels falling from 32% in 2017 to 17% in 2018.

At the same time, government-led measures have increased costs and cut into profit margins. The government has, for example, limited large-size new builds in an effort to promote more affordable housing. In Beijing the government has required 70% of new units to be smaller than 90 square meters.

Developers argue that land prices are to blame for the slump. In Tier I cities the average land price as a percentage of unit prices has gone from 24.7% in 2014 to 62.7% in 2018.

"In some cases, the land prices have even exceeded the surrounding home prices. It is possible that as the prices are hiking, we are getting less interested in acquiring land," said Wang Cheng, Chairman of Fulong Group. "If the government wants to control home prices, it should start with controlling the land prices."
For more information about Shanghai apartments for rent, please follow our website.