We strongly recommend you browser this site by Firefox, Safari, Opera, Chrome, or IE11.
Mainland Developer Announces Bond Default
Last Updated: Tuesday, October 09, 2018 - 10:58
Mainland Developer Announces Bond Default

In the third quarter of this year, 21 Chinese companies have defaulted in ¥48.6 billion in bond payments. Of that number, about half were listed companies. Joining their ranks is Chinese Developer, Wuzhou International, who has announced that it has missed ¥1.4 billion in bonds payments and faces claims for at least ¥756 million.

The announcement comes amid a government-led campaign to further regulate the financial industry and limit risky lending. Property developers, in particular, have struggled as potential lending avenues have slowly been reduced and property-related policies have been enacted in order to cool the market.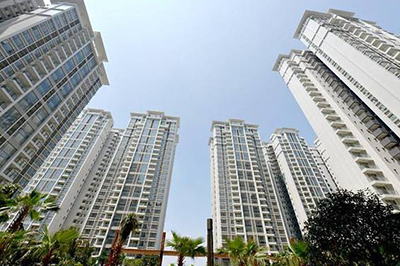 "The number of bond defaults of weaker, private companies will continue to increase in a steady, controlled manner," says Judy Kwok-Cheung, an analyst at the Bank of Singapore.

In a filing with the Honk Kong stock exchange, Wuzhou International said that it had failed to repay a combined ¥506.5 (the principal plus interest fees) for the second tranche of the ¥1.5 billion 2016 corporate bonds. It was also unable to repay all of the ¥1 billion in principal and ¥50.6 million in interest for the first tranche of 2017 bonds.

Wuzhou International is also due to appear in the Higher People's Court of Ningxia Hui, where two different creditors are demanding that the company repay a total of ¥181.1 in loans and about ¥9 million in accrued interest. A statement released by Wuzhou International added that a joint venture partner, as well as an unnamed bank, are also seeking repayment.

Wuzhou International attributed these issues to "financial difficulties", and it announced that executives are discussing different avenues to handle the situation. In the meantime, the developer has halted seven projects, and its shares have been suspended.
For more information about Shanghai apartments for rent, please follow our website.