A Cultural Interest Piece on Shanghai Life From the Eyes of Local Shanghainese Residents
Trees line a peaceful street. The grass is green, the sun is shining, and the weather is just right. In the distance, Chinese women are dancing in a park plaza. Foreigners are milling around in groups in the cafés, and children are laughing.
A taxi pulls up and blond-haired foreign boy jumps out, his hair gleaming in the sun. He tells the driver, "Xie Xie", or thank you. He turns, catching sight of his girlfriend waiting for him on her motorbike. And he can't help but think, 'Ah, this is the life. This is Shanghai!'
According to data from five years ago, around 160,000 foreigners live in Shanghai, from over 160 countries around the world. Now, foreigners have become a part of the city itself. Chinese people, from time to time, will hear foreigners tell them sorry in English as they brush past. And there are a few areas of the city that have been so culturally influenced that one might feel that they aren't even in China anymore
We visited some of the places that are most popular amongst foreigners in Shanghai, putting a lens over daily life.
A restaurant on Hong Mei Road, or "Laawai" (Foreigner) Street
A Korean restaurant on South Jinhui Road.
A Café on Hongmei Road
A couple walks through a park in the city center.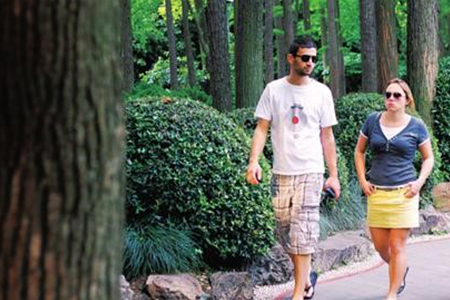 Two men relax in a park in the city center.
A young mother bikes with her child through a school zone.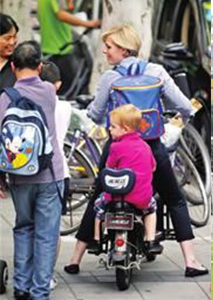 A mother pick-ups her child from an international school with a modified, three-wheeler bike.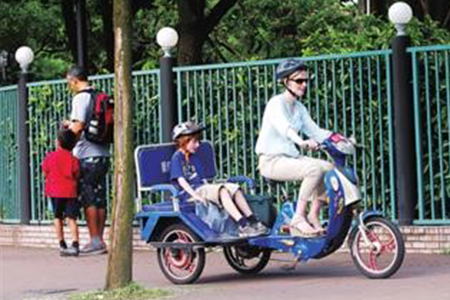 A man and woman look over housing advertisements on the window of a real estate company.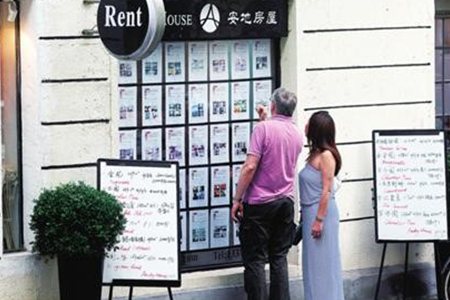 A woman picks up her dry cleaning.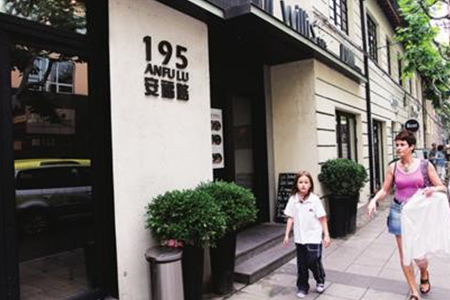 Children play football at an international school's football field.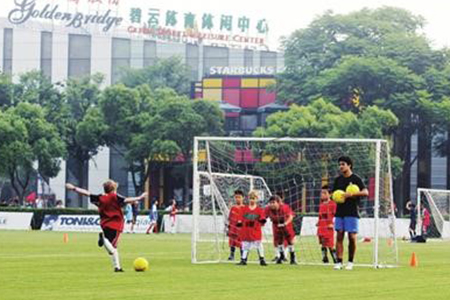 From these photos we gain a glimpse of the daily life of foreigners in Shanghai. The day-to-day cultural exchange that is happening is part of what makes Shanghai so special.