New Home Sales in Shanghai Remain Sluggish

New home sales in Shanghai stayed below the 100,000-square-meter threshold for the third straight week as the local housing market continued to be plagued by a lack of new supply, according to the latest market data.

The area of new residential properties sold, excluding government-subsidized affordable housing, dropped 11.8% to around 79,000 square meters during the seven days to Sunday (11.18), Shanghai Centaline Property Consultants Co said in a report released last Monday.

The average cost of a new home fell 18.6% from a week earlier to ¥53,098 (US$7,647) per square meter, according to Centaline data.

Citywide, only Pudong, where inventory has remained high, managed to register sales of more than 10,000 square meters. About 13,000 square meters of new houses were sold in Pudong in a week, a week-over-week decline of 13.3%. That was followed by Qingpu and Jiading districts, which recorded seven-day transactions of some 9,000 square meters and 8,700 square meters, respectively.

"For the second consecutive week, we didn't see a single unit of new housing released for sale, evidence of continuously sluggish momentum lingering the local market," said Lu Wenxi, senior manager of research at Centaline.

"Consequently that will leave a negative impact on the performance of the market over the coming few weeks, which as we expect, would continue to hover around the low level of around 100,000 square meters with small chances for any major recovery."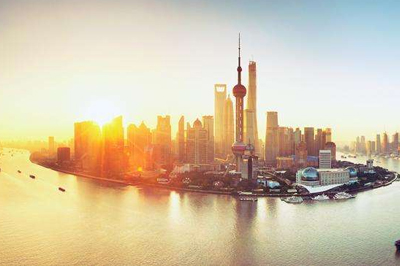 A residential project in outlying Jiading selling 4,425 square meters, or 37 apartments, for an average price of ¥45,450 per square meter became the most popular development. It was most closely trailed by one medium to high-end project in downtown Xuhui District, which recorded sales of 4,382 square meters, or 31 units, at an average cost of ¥86,181 per square meter, Centaline data showed.

Half of last week's top 10 best-selling projects sold for less than ¥50,000 per square meter, with two of them asking for less than ¥30,000 per square meter.

In a separate report released on Sunday, Fitch Ratings has switched the Chinese homebuilding sector outlook to negative from stable in 2018. Chinese homebuilders are likely to face more difficult market conditions in 2019, with slowing economic growth and deteriorating sentiment likely to drag down sales volume and stifle gains in home prices, the global rating agency said.
For more information about Shanghai apartments for rent, please follow our website.