Sales of new homes stayed above the 100,000-square-meter threshold for the second week in a row in Shanghai amid improving sentiment among both home seekers and real estate developers, market data showed.

The area of new residential properties sold, excluding government-subsidized affordable housing, rose 2.9 percent to around 125,000 square meters during the seven days to Sunday, Shanghai Centaline Property Consultants Co said in a report released yesterday.

"Across the city, several outlying districts including Jiading, Songjiang and Qingpu were very popular among buyers," Lu Wenxi, Centaline's senior research manager said. "Notably, the majority of top 10 bestselling projects fell into the medium to the low-end segment."

Citywide, new homes sold for an average price of 54,241 yuan (US$8,086) per square meter, a week-over-week decrease of 6.2 percent, according to Centaline data. In the top 10 list, eight properties cost less than 60,000 yuan per square meter on average, including five asking for 40,000 yuan per square meter.

Huangpu District project

However, outperforming them all was a residential development in downtown Huangpu District which sold 4,821 square meters, or 32 units, for an average price of 130,366 yuan per square meter. It was closely followed by a project in remote Jinshan, where 4,446 square meters, or 47 units, of new homes were unloaded for just 24,231 yuan per square meter on average, according to Centaline data.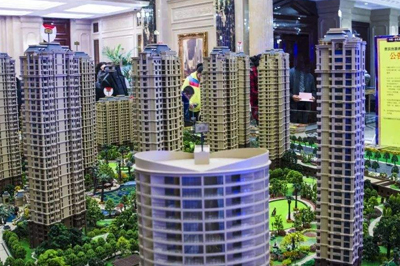 On the supply side, five projects, most of them medium to low-end properties, were released onto the market last week, adding a total of about 131,000 square meters of new homes into the city's inventory, a week-over-week increase of 25.9 percent. Of them, two projects launched more than 50,000 square meters each in one single batch.

In February, new home sales in Shanghai dived 42 percent from a month earlier to around 306,000 square meters, mainly due to the Spring Festival holiday. Year on year, it represented a growth of 50 percent.

On the developers' side, some 268,000 square meters of new residential properties were launched onto the local market last month, a drop of 23.9 percent from January but a year-on-year surge of 179.2 percent.

For more information about Shanghai apartments for rent, please follow our website.