Shanghai's new housing sales market suffered a major setback last week, dipping below the 100,000-square-meter benchmark for the first time in three weeks.

The area of new residential properties sold, excluding government-subsidized affordable housing, fell 21.5 percent to around 99,000 square meters in the seven days to Sunday, Shanghai Centaline Property Consultants Co said in their weekly report yesterday.

"For the first time in three weeks, weekly transaction volume fell below the 100,000-square-meter threshold, with several remote districts recording significant drops in sales," Lu Wenxi, Centaline's senior research manager said.

"Moreover, the local market was plagued again by zero new supply, indicating a temporary retreat in sentiment among real estate developers."

Across the city, the Pudong New Area led with weekly new home transactions of 16,000 square meters, a weekly surge of 54.9 percent.

Songjiang saw its seven-day volume narrowly pass 10,000 square meters, a week-over-week drop of nearly 30 percent.

Outlying Jiading District, which used to be one of the most popular among home-seekers, failed to reach the 10,000-square-meter threshold, with volume halving from a week earlier.

Citywide, new homes sold for an average 58,139 yuan (US$8,642) per square meter, a week-on-week increase of 7.2 percent, Centaline said.

Six of the top 10 developments cost more than an average 80,000 yuan per square meter — including one asking more than 100,000 yuan per square meter.

Outperforming all was a residential development in Sanlin in Pudong which sold 4,402 square meters, or 50 units, for an average price of 87,362 yuan per square meter.

It was most closely trailed by a project in Baoshan District, where 4,113 square meters, or 37 new homes, sold for 55,609 yuan per square meter on average, Centaline said.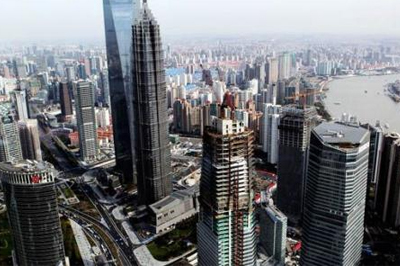 On the supply side, not a single unit of new home space was released in the city last week, according to the data compiled by Centaline.

Developers are holding back for a while after building up momentum over the past few weeks, the company said.

For more information about Shanghai apartments for rent, please follow our website.