Moderate price growth was seen in both new and pre-occupied housing markets across all-tiered Chinese cities in May, indicating prevailing stability, according to official data released on Tuesday.

New home prices in the four first-tier cities advanced an average 0.3 percent from a month ago. Notably, Shanghai was the only one that recorded a dip of 0.1 percent from a month ago. In Beijing, Guangzhou and Shenzhen, new home prices edged up 0.6 percent, 0.8 percent and 0.4 percent, said the National Bureau of Statistics, which monitors price changes in 70 major cities around the city.

In the existing housing market, prices in the four cities climbed 0.1 percent, decelerating from April's 0.4 percent growth. Prices rose 0.1 percent in Shanghai, fell 0.3 percent in Guangzhou and remained unchanged in Beijing and Shenzhen.

In 31 second-tier cities, new home prices continued to rise an average 0.8 percent last month, the same as a month earlier. Prices of pre-occupied homes jumped 0.5 percent, easing from 0.6 percent growth in April

In even smaller third-tier cities, new home prices edged up an average 0.8 percent from a month ago, 0.3 percentage point faster than April. Prices of existing homes in the 35 cities increased 0.6 percent, unchanged from a month ago.

Countrywide, new home prices in Xi'an of Shaanxi Province recorded the biggest month-over-month increase of 2 percent, while in the pre-used housing market, Hohhot of Inner Mongolia Autonomous Region led all with a 1.8 percent gain, according to the bureau.

"Generally speaking, as buyer momentum started to ease around the country following a rebound after the Spring Festival, the country's housing market kind of lacks a major boost for further price growth," said Lu Wenxi, senior research manager at Shanghai Centaline Property Consultants Co.

On a year-on-year basis, prices of new homes in first and third-tier cities both rose at a same pace as in April and decelerated in second-tier cities by 0.2 percentage point.

In the pre-occupied residential market, prices in all-tiered cities rose at a slower pace in May, decelerating by 0.5 percentage point in first-tier cities and by 0.2 percentage point in both second and third-tier cities.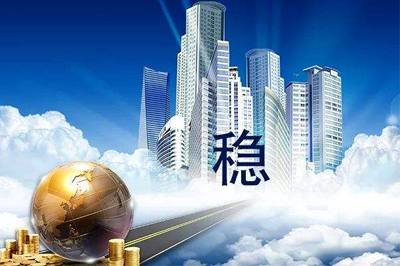 New home sales in China rose at a slower pace in the first five months of this year, the bureau said in an earlier statement released last Friday.

Between January and May, about 4.5 trillion yuan (US$650 billion) worth of new homes, excluding government-subsidized affordable housing, were sold across the country, an increase of 8.9 percent from same period a year ago. That compared with the 10.6 percent growth recorded in the first four months.

The area of new homes sold in the first five months totaled 487 million square meters, a year-on-year dip of 0.7 percent, reverting from a 0.4-percent increase registered in the first four months.
For more information about Shanghai apartments for rent, please follow our website.