Shanghai's new housing sales market has gained strength for the third consecutive week amid robust performances in outer areas.

The area of new residential properties sold, excluding government-subsidized affordable housing, rose 18.2 percent to around 236,000 square meters in the seven days to Sunday, Shanghai Centaline Property Consultants Co said in its regular Monday report.

Around the city, Jiading District emerged as the most sought-after area with weekly sales hitting 46,000 square meters. The former Nanhui area, as well as the districts of Songjiang and Qingpu, all performed well.

"The strong performance registered in the last week of June, or the end of the first half, was within our expectations as it is normal practice for real estate developers to gear up their sales for a better-looking half-year result," said Lu Wenxi, Centaline's senior research manager. "Notably, one residential project recorded more than 300 units in sales, making itself the largest seller of the week."

The average cost of a new home fell 3.6 percent from a week earlier to 52,272 yuan (US$7,620) per square meter, Centaline said.

Among the 10 best-selling projects by area, five cost more than 50,000 yuan per square meter, with the most expensive at 95,000 yuan per square meter.

Outperforming all was a Jinmao development in Jiading, which sold 27,761 square meters, or 303 apartments, for an average 46,998 yuan per square meter.

New supply, meanwhile, stayed above the 250,000-square-meter mark for the third straight week.

Citywide, around 259,000 square meters of new homes were launched, a week-on-week increase of 0.8 percent, Centaline said.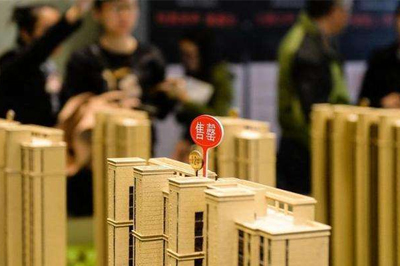 For June, overall transaction volume remained little changed from May despite a surge in new supply, according to a separate report by Centaline.

A total of 683,000 square meters of new homes were sold around the city, a dip of 0.6 percent from May. These new homes cost an average 53,013 yuan per square meter, a month-over-month drop of 4.6 percent.

Citywide, some 967,000 square meters of new houses were launched into the local market, the highest monthly volume this year. That compared with some 459,000 square meters released in May, Centaline said.
For more information about Shanghai apartments for rent, please follow our website.