New home-buying momentum continued to pick up in Shanghai last week with outlying districts remaining popular, the latest market data showed.

The area of new residential properties sold, excluding government-subsidized affordable housing, rose 12.4 percent to about 178,000 square meters during the seven-day period through Sunday, Shanghai Centaline Property Consultants Co said in its regular Monday report.

For the second week, remote Fengxian District and the Nanhui area in Pudong outperformed their counterparts around the city, mainly fueled by a recent announcement by the central government to add Lingang, located in Nanhui, into Shanghai's pilot free trade zone.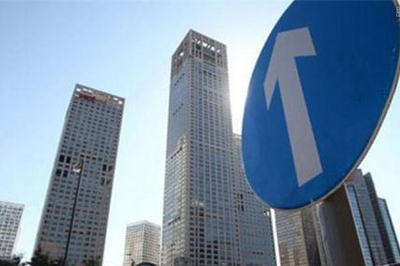 Seven-day sales in Fengxian climbed 14.8 percent to around 31,000 square meters and remained little changed from a week earlier at some 30,000 square meters in Nanhui. In Songjiang, new home sales jumped 35.3 percent to 23,000 square meters.

A structural shift toward the medium to low-end segment continued to drag average price down. New homes sold for 48,292 yuan (US$6,746) per square meter on average, a week-over-week dip of 2.6 percent and the lowest in 13 months, according to Centaline data.

"Four of the 10 bestselling projects cost no more than 30,000 yuan per square meter and that was quite rare in recent months," said Lu Wenxi, Centaline's senior research manager. "And only one high-end development in Putuo District made into the top 10 list."

Citywide, a project in the Pudong New Area led all after selling 10,196 square meters, or 96 units, of new homes for an average price of 60,602 yuan per square meter. Four projects, two in Fengxian and two in Nanhui and all with a price tag of below 30,000 yuan per square meter, ranked between No. 3 and No. 6.

New supply, however, suffered a notable dive to 27,000 square meters, compared with 205,000 square meters released during the previous seven-day session.
For more information about Shanghai apartments for rent, please follow our website.
For more information about Shanghai apartments for rent, please follow our website.