Shanghai's new home sales market is off to a decent start in September despite a retreat in sentiment, the latest market data show.

The area of new residential properties sold, excluding government-funded affordable housing, totaled about 169,000 square meters during the seven-day period through Sunday, Shanghai Centaline Property Consultants Co said in its regular Monday report.

That marked a 36.3 percent drop from the previous week, which had set a new year-to-date high.

"As a matter of fact, that was not bad for the first week of a month, which usually witnesses a retreat as real estate developers often gear up for sales during the last few days of each month," said Lu Wenxi, Centaline's senior research manager. "Nanhui in Pudong New Area and Fengxian District remained the most popular among home buyers."

New home transaction in Nanhui and Fengxian stood at 32,000 square meters and 23,000 square meters, respectively, a week-over-week decrease of 27.3 percent and 34.3 percent, according to Centaline data.

Comparatively robust sales of upscale and luxury homes helped push up the average price to around 55,000 yuan (US$7,702) per square meter, an increase of 11 percent from a week earlier.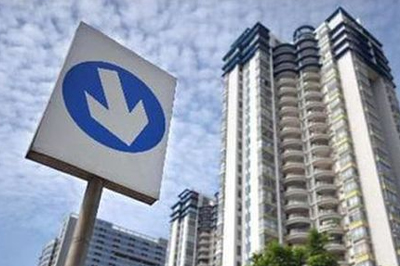 In particular, four of the 10 best-selling projects, including the most sought after one, cost more than 80,000 yuan per square meter.

A luxury residential project in Lujiazui, Pudong New Area, outperformed all by selling 9,375 square meters, or 50 units, for an average price of 120,478 yuan per square meter. It was immediately trailed by a development in Nanhui, which unloaded 6,770 square meters, or 63 apartments, for an average cost of 30,658 yuan per square meter.

On the supply side, strength continued to revive last week. Citywide, a total of 226,000 square meters of new homes spanning three projects were released into the local market, a jump of 38.3 percent from the previous seven-day session, Centaline data showed.

Looking forward, Centaline said it expects to see gradually improving momentum among both developers and home buyers in the next few weeks as the traditional strong season for property sales starts in September. The People's Bank of China's latest announcement to cut the reserve requirement ratio for financial institutions by 50 basis points from September 16 will also leave some positive impact on the real estate market.
For more information about Shanghai apartments for rent, please follow our website.