China's residential property market maintained stability in August with new home prices in all-tiered cities recording either same or slower growth, the National Bureau of Statistics said on Tuesday.

In the four gateway cities, new home prices climbed an average 0.3 percent from July, unchanged from a month ago, according to the bureau, which monitors home prices in 70 major cities around the country.

In particular, new home prices in Beijing and Shanghai rose 0.5 percent and 0.3 percent, respectively, and gained 0.2 percent in both Guangzhou and Shenzhen.

In the pre-occupied housing market, prices in the four cities remained flat from a month ago, compared with a 0.3 percent increase in July. They were down 0.4 percent in Beijing, up 0.2 percent in Shenzhen and remained unchanged in Shanghai and Guangzhou, the bureau's data showed.

In 31 second-tier cities, new home prices rose an average 0.5 percent, easing from the 0.7 percent increase recorded in July. Prices of existing homes, meanwhile, edged up 0.2 percent, compared with a 0.4-percent gain in the previous month.

As for the 35 third-tier cities monitored by the bureau, new home prices advanced at the same pace of 0.7 percent as in July, while existing home prices climbed 0.8 percent from a month ago, faster than July's 0.7 percent growth.

"August is the traditional off-season for property sales and that's why we have seen an increased number of cities recording month-over-month price declines in the new housing market," said Lu Wenxi, senior manager of research at Shanghai Centaline Property Consultants Co. "In the existing home market, which usually better reflects overall momentum in the residential market, the number of cities registering price decreases remained unchanged from July but more notable declines were found compared with the new home market."

In August, 10 cities registered a month-over-month new home price decrease, compared with three in July. In the pre-occupied housing market, the number of cities seeing prices retreat from a month ago remained unchanged at 20, with the largest setback of 1 percent.

Across the country, new home price in Tangshan, Hebei Province, witnessed the biggest month-on-month increase of 1.9 percent, the bureau's data showed.

On a year-on-year basis, prices of new homes in all-tiered cities continued to rise at a slower pace in August. They added 4.2 percent, 9.9 percent and 9 percent, respectively, in first-, second- and third-tier cities. In pre-occupied residential market, they fell 0.2 percent, gained 5.5 percent and 5.8 percent, respectively, from same period a year ago, the bureau said.

New home sales in China recorded growth in both value and volume in the first eight months of this year, the bureau said in a report released earlier on Monday.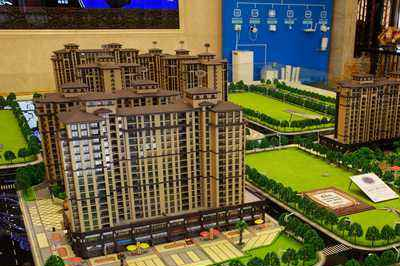 Between January and August, about 8.3 trillion yuan (US$1.17 trillion) worth of new homes, excluding government-subsidized affordable housing, were sold, an increase of 9.9 percent from same period a year ago. That accelerated from the 9.2 percent growth in the first seven months.

The area of new homes sold during the same period, meanwhile, climbed 0.6 percent to 894 million square meters, improving from a 0.4 percent dip registered in the first seven months, the bureau's data showed.

On the inventory side, newly built homes available for sale as of the end of August stood at 227 million square meters, down 13.8 percent from a year earlier. That compared with 229 million square meters recorded as of the end of July.

Investment in residential property development rose 14.9 percent year on year to 6.21 trillion yuan between January and August.
For more information about Shanghai apartments for rent, please follow our website.