Shanghai's new housing market registered a major rebound last week with improved momentum among both home buyers and real estate developers.

The area of new residential properties sold, excluding government-funded affordable housing, jumped 44.8 percent to about 200,000 square meters during the seven-day period through Sunday, Shanghai Centaline Property Consultants Co said in its latest weekly report released on Tuesday.

"Citywide, nine districts/areas recorded weekly transaction volume of more than 10,000 square meters with Nanhui, now part of the Pudong New Area, continuing to take the lead," said Lu Wenxi, Centaline's senior research manager. "Supported by recovering new supply, we expect to see sales of new homes exceed 800,000 square meters in September."

Some 33,000 square meters of new houses were sold in Nanhui, Centaline data showed. Qingpu and Baoshan followed most closely with around 26,000 square meters of new homes being unloaded in each district during the same period. Fengxian came fourth with seven-day volume totaling about 23,000 square meters.

The average cost of a new home dipped 3.6 percent from the previous week to 51,892 yuan (US$7,288) per square meter.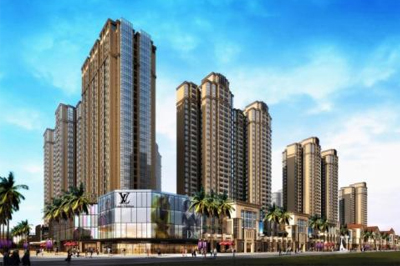 In the top 10 projects by sales, three were categorized as luxury homes with a price tag of around 100,000 yuan per square meter. The three developments, located in Xuhui, Pudong and Putuo, unload 90 units in total last week.

Outperforming all was a residential project in Baoshan, which sold 14,488 square meters, or 152 apartments, for an average price of 43,548 yuan per square meter. Two other developments in Minhang and Qingpu managed to register weekly transaction of over 10,000 square meters each.

On the supply side, a total of 281,000 square meters of new homes spanning eight projects were released into the local market, an increase of 31.2 percent from the previous seven-day session, Centaline data showed.
For more information about Shanghai apartment for rent, please follow our website.