New home sales rebounded in Shanghai last week amid vibrant sentiment in the Pudong New Area, latest market data showed.

The area of new residential properties sold, excluding government-funded affordable housing, soared 160.8 percent to around 134,000 during the seven-day period through Sunday, Shanghai Centaline Property Consultants Co said in its regular weekly report released on Monday.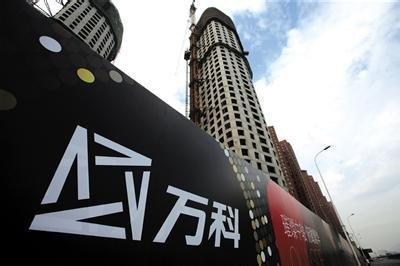 Across the city, Pudong outperformed all with transactions hitting 23,000 square meters, a week-over-week jump of 228.6 percent.

"While Pudong recorded vibrant sentiment, it is quite rare for Huangpu District to grab third place as supply is usually limited in downtown areas," said Lu Wenxi, Centaline's senior research manager.

In Huangpu, where weekly transactions seldom exceed 10,000 square meters, about 15,000 square meters of new homes were sold last week, Centaline data showed.

The average cost of a new home edged up 0.85 percent from a week earlier to 59,994 yuan (US$8,462) per square meter, the second highest weekly price year to date.

In the top 10 projects by sales, five cost more than 80,000 yuan per square meter. One project in Qiantan in Pudong with a price tag of 87,423 yuan per square meter dwarfed all others after selling 14,080 square meters, or 111 units. It was most closely followed by a luxury development in Laoximen in Huangpu District, which unloaded 12,251 square meters, or 57 units, for an average price of 101,050 yuan per square meter.

On the supply side, only one project, or 21,000 square meters of new homes, was released into the local market, Centaline data showed.
For more information about Shanghai apartment for rent, please follow our website.