Shanghai remains a favored destination in the Chinese mainland for foreign investors despite a slight drop in its rankings for real estate investment prospects, according to a joint report by the Urban Land Institute and PricewaterhouseCoopers, released on Wednesday.

The city is ranked seventh for both investment opportunities and development prospects for 2020, down from this year's sixth and fifth places, according to the annual report, which was based on the opinions of more than 460 real estate professionals, including investors, developers, lenders, brokers and consultants.

"Shanghai, regarded as a gateway city by foreign investors, accounts for the majority of cross-border deals in the Chinese mainland," said Sally Sun, PwC China Assurance Partner. "This year, in a context of slowing economic growth caused by the US-China trade friction together with an ongoing regulatory crackdown on domestic bank and non-bank lending, foreign funds are finding that prices today are lower and assets more available."

Notably, Shenzhen ranks above Shanghai in this year's survey, taking a sixth spot in both investment and development prospects, most likely benefiting from the development of the Greater Bay Area.

"Shenzhen has overtaken Shanghai to become the top ranking investment market in China," said Albert Chan, Chair of ULI Chinese mainland. "It is well positioned within the GBA because of its new focus on software and finance and its improved transport links to other cities in the area."

For the two other first-tier cities in China, Guangzhou is ranked ninth in investment opportunities and 13th in development prospects; Beijing stands at 13th and 21st in the two categories, respectively.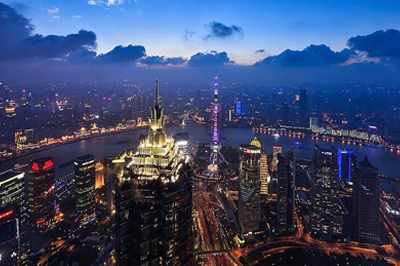 Across the region, Singapore (1), Tokyo (2), Sydney (4) and Melbourne (5) are ranked as four of the top five markets for investment prospects, reflecting investor preferences for regional markets that are large, liquid and defensive.

Ho Chi Minh City, which takes the No.3 spot, is the lone emerging market to be viewed favorably due to its strong economic growth as it absorbs Chinese manufacturing capacity moving offshore, according to the survey.
For more information about Shanghai apartments for rent, please follow our website.