New home sales retreated moderately in Shanghai last week as new supply remained virtually flat, the latest market data show.

The total area of new residential properties sold, excluding government-funded affordable housing, fell 1.4 percent to around 135,000 square meters during the seven-day period ending Sunday, Shanghai Centaline Property Consultants Co said in its regular weekly report, released on Monday.

Across the city, northern Baoshan District replaced Nanhui to become the most popular area among home buyers with transactions totaling 23,000 square meters. Qingpu District trailed most closely with a weekly volume of 17,000 square meters and Nanhui dropped to third place with some 16,000 square meters of new homes sold during the period.

"As the year-end is approaching, momentum among real estate developers seemed to wane a bit with new supply hovering around 100,000 square meters for several weeks, a rather low level that might hinder sales for the next few weeks," said Lu Wenxi, Centaline's senior research manager. "For the coming few weeks, weekly sales might stay around the current level."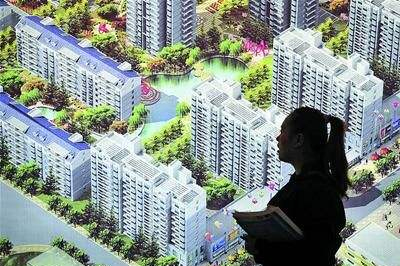 The average price of a new home rose 3.1 percent from a week earlier to 54,324 yuan (US$7,703) per square meter.

Half of the 10 best-selling projects had price tags above 50,000 yuan per square meter, including two costing over 100,000 yuan per square meter.

Citywide, one development in Baoshan dwarfed all by selling 10,501 square meters, or 108 units, of new homes for an average price of 54,775 yuan per square meter. It was most immediately followed by a project in Nanhui, which sold 4,724 square meters, or 47 apartments, for an average price of 39,782 yuan per square meter, according to Centaline data.


On the supply side, about 124,000 square meters of new houses, spanning five projects, were launched across the city, a week-over-week increase of 1.5 percent, Centaline data showed.
For more information about Shanghai old houses for rent, please follow our website.