Property Market Most at Risk of Cash Squeeze

The scramble for money by Chinese developers to build up their land banks is now taking its toll, as the builders are being singled out as having the highest risk of default as credit channels tighten.

There is now an 87% average probability of builders defaulting their obligations in the next 12 months. This is triple the likelihood compared to the technology, along with about three quarters of developers seeing their default risk grow over the previous year.

Li Shi, general manager at China Chengxin international Credit Rating Co., estimates that property developers saw the worst decline in cash flow across all industries this past quarter. He warns of investors needing to pay attention to issuers that have a lot of debt manufacturing, while also being wary of builders that have increasing short-term debt and depressing liquidity.

Builders are accumulating debt to expand land holdings in China's property market, which thanks to urbanization and growth of the middle class, has boomed over the past decade. The estimated property value in China comes out to about $22 trillion USD, and the strategy of accumulating debt to advance in the property market was a winning strategy up until early in 2018.

However now with China's economic growth currently slowing and policy makers carefully implementing a financial deleveraging campaign, they are now having to face the results of their debt leveraging. Now, with a record amount of maturing debt, developers are now facing the challenge of needing to find ways to refinance.

Some companies have found creative solutions so far, but others are already seeing the negative effects start to take place. Wuzhou International Holdings defaulted this month on its debts, and Zhonghong Holding Co. said it has overdue borrowing of 3.5 billion yuan.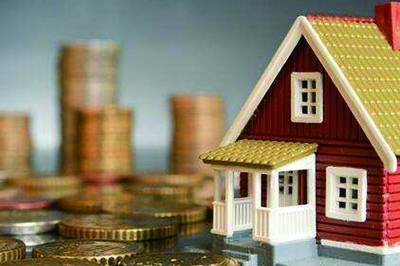 Through 2019, Chinese builders are going to have to pay 625 billion yuan in bonds, which equates to $96 billion USD to both domestic and overseas markets. The number has the possibility of ballooning up to 1.2 trillion yuan if put options are exercised.

Since the property market is integral to China's economy, policy makers are not likely to allow these financing troubles become routine. Policy makers have already exercised flexibility by lowering banks' required reserve rations and putting off a deadline to tighter regulation of the asset-managed industry. In an official report from Wednesday, it showed that the government will also use monetary policy to boost funding supply for the smaller firms.

This has the possibility to ease financial conditions in the market, however there are still expectations for the delinquency rate to still rise. The Chinese corporates who financed themselves on a short-term basis are increasingly becoming at risk of falling into potential defaults.

Even as the risk looms over the industry as a whole, the governmental policies and flexibility give hope that there is a solution out of the impending doom of debt.
For more information about Shanghai apartments for rent, please follow our website.