We strongly recommend you browser this site by Firefox, Safari, Opera, Chrome, or IE11.
China Vanke Offers Buyers ¥200,000 After Price Cut
Last Updated: Wednesday, October 17, 2018 - 17:16
China Vanke Offers Buyers ¥200,000 After Price Cut

China's second-largest property developer by sales has announced that it is offering ¥200,000 in compensation to buyers at its Shoukai-Vanke Bailujun Project in Xiamen for design changes.

Although Vanke has stressed that the compensation amount is being distributed due to design changes, many believe that it's being given to placate earlier buyers following a 40% price cut. The company has also denied reports that it's given as much as ¥1 million to first round buyers.

The company says that a change was made to design plans in relation to the hot springs idea, saying that they "have decided to take out that part from the original plan". Affected buyers may either opt for the compensation amount or choose to terminate their sales contracts.

In recent weeks Country Garden has faced protests from buyers at its Jiangxi and Shanghai project sites following an announcement of a price cut of as much as 30%. Some analysts believe that protests will continue to pop up as more and more developers slash prices or lower their construction standards.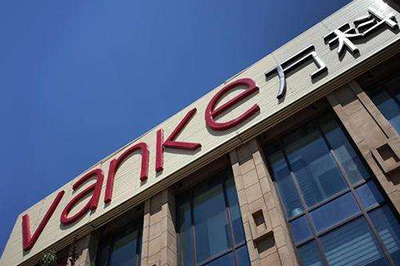 "The compensation will not impact Vanke's financial position much, and at the same time the developer can maintain its relationship with buyers and prevent disputes," said Yan Yuejin, Director at E-house China R&D Institute in Shanghai.

Emerging reports from the industry seem to indicate that growth is slowing, even as major actors are still managing to churn out projects and sales. In a conference late last year Vanke unveiled their new slogan: "To survive".

The company, which faced a significant downturn last year, has apparently taken this motto to heart. From offering to discounts to investing in the future of artificial islands, Vanke has been forging ahead with a range of strategic business avenues.

It was recently announced that Vanke has also snatched up stakes in several of China Fortune Land Development's (CFLD) subsidiaries. Vanke purchased the shares for a total of ¥3.2 billion. According to CFLD, the investment is a clear sign of Vanke's optimistic outlook for the industry's future.
For more information about Shanghai apartments for rent, please follow our website.