We strongly recommend you browser this site by Firefox, Safari, Opera, Chrome, or IE11.
Maxview's 10th Annual Dinner Gala
Last Updated: Monday, January 14, 2019 - 17:22
Maxview's 10th Annual Dinner Gala
On Friday, 11th January 2019, Maxview Group China celebrated its 10th Anniversary in Shanghai. Delegations from our Beijing, Guangzhou, Suzhou branches joined our Shanghai team to celebrate the occasion in Jade Mansion, a One-Star Michelin Restaurant published in the 2018 Shanghai Michelin Guide in the prestigious IFC Mall.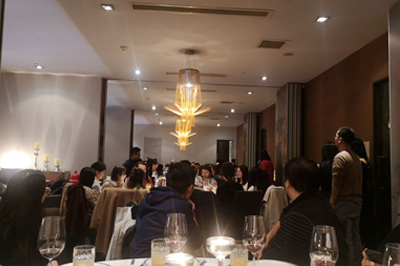 Since Maxview was established in 2009, it has been rapidly growing in China - we now have offices in Shanghai, Beijing, Guangzhou, Suzhou and Tianjin, with established local partners in many other second-tier and third-tier locations in China, to provide a China-wide coverage for home search, villa search, apartment search and visa processing services. Furthermore we were able to add visa and immigration services to our portfolio and we are currently evaluating and expanding into Thailand, to launch our overseas property investment there, with already several projects undergoing there.

At the end of this financial year, we are proud to reveal that Maxview's DSP services revenue increased by 17% nation-wide and Maxview's visa service revenue increased by an astonishing 105% in 2018. With such prospective outlook in 2018, we are looking forward to 2019 and another prospective coming 10 years to share with our strategic business partners alike!

For more information about Shanghai apartments for rent, please follow our website.