1.The location is slightly different, the rent varies enormously
Real estate is one of the biggest industries in China and whilst the sales of properties dominate the market, the leasing market is a close second. Shanghai has no shortage of properties, ranging from the single room studios to the 500 square meter penthouses, with varying prices depending on the districts. Furthermore ultra-posh areas such as Xintiandi have much higher prices, but the very old lane houses with no elevators just 200 meters nearby can offer rents just a fraction of the costs that the newest house compounds can command.
2.There are a lot of agents, you have to know the real situation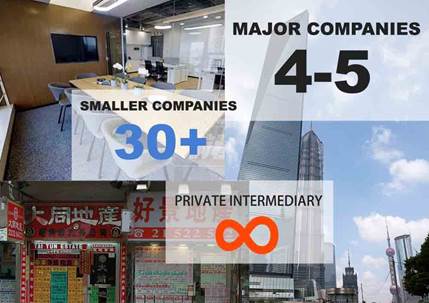 Besides working through these often dazzling ranges of housing options on the market, the language, culture, customs, practices and regulations are often a headache for the newcomer. Houses in China whether sales or rental are primarily facilitated through a network of real estate agents, which often can be found on every corner of the city, with around 4-5 major companies and over 30 smaller companies and individual operated ones. According to the report, Real estate agents can be a source of either major confusion or your life safer. Finding a good agent is one of the key to finding your property in shanghai, as otherwise they will lead you to a merry chase of viewing a variety of different apartments that are not suited to requirements. Furthermore real estate agents can act as a translator, problem solver tour guide, friend and confidante, however once you closed the deal do not be surprised that the agent disappears, as often these agents are not responsible for any after sales services, which falls onto your landlord. Expatriate orientated real estate agents or sympathetic ones will often have better after sales services than local orientated ones, plus the added fact that expatriate real estate are often able to speak at least basic English for communications purposes.
All this is not a worry for expatriates that have been relocated by their corporations, as their company will often engage with several Destination Service Provider in China that will arrange the housing, immigration and moving services for the corporation's international employees. Besides this these company will also negotiate the contracts, handle utility fees and arrange tours and setting up bank accounts, SIM cards and more as part of their services. Even if not their above average rental fees that is paid often paid by the corporation will allow them to engage with agencies that offer these services. For more immigration information, you can click here ( Maxview immigration )to get a more comprehensive guide.
Regardless how you find you find your housing and what associated services and additions you or your agent may negotiate on your behalf, the costs incurred is quite standard: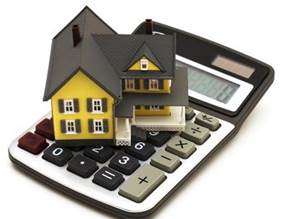 The monthly rental of the housing signed is less than 10,000 per month then you will be asked to pay 35% of the monthly total to the agent. Similarly the landlord will pay the agent 35% as well, thus the agent fee would be 70% of the monthly rent.
For rentals exceeding 10,000-15,000 (it varies per agency) per month, the customer is not required to pay anything, the landlord will incur all of the costs which will be 100% of the monthly rental.
3.Some important details for renting house
The most important thing to remember is that real estate agents in China do not undergo official training or documentation unlike in the West and unlike in the West where real estate agents are often exclusive dealers with certain apartments and houses, this is not necessarily so in China. The landlord of one housing will often deal with many agencies at once and have multiple realtors working for them, with the one who is able to bring a preferred customers (perceived preference such as female, single, no pets, clean etc) and ones who are able to negotiate higher rentals being more likely to sign the contract for the housing. Due to this it is often much more important to find a reliable landlord, rather than the agent, as you will be more likely deal with the landlord directly after you sign the contract than the agent who will be scourging for more new clients, as agents are just paid once at the contract signing and not for subsequent (additional) services.
With that all said, let us have a look at a pricing guide for the various popular districts and area for expatriates in Shanghai. This should be taken as a guide, as most prices do fluctuate which is influenced by a variety of factors, but most importantly by: state of renovation, state of occupancy in the same compound and nearby, nearby facilities such as metro, schools, attractions etc and often the personal relationship of between the landlord and the agent, which can influence prices a lot too. You can use the site's map feature to screen the houses you need
The following area introductions can give you a general idea
Lujiazui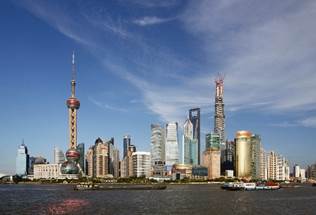 The official financial district of Shanghai, Lujiazui boast two of the world's tallest buildings. Considering that just 25 years ago Lujiazui was simple farmland it is impressive indeed. With many of the World biggest and most important hotel chains having a presence here, Lujiazui is home to many service apartments and apartment complex. East of the River, Lujiazui commands the highest price per square meter for apartments, often starting at 30,000 RMB per month. Apartment in lujiazui is the most housing type, similar can be referenced.
Skyline Mansion
Yanlord Garden
Minhang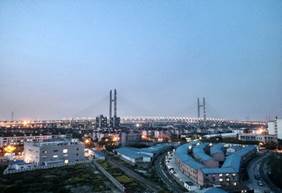 With Hongqiao Airport located in this district, the government decreed 30 years ago that this district should be one of the first to be opened up for foreigners and built many of Shanghai first high rise apartment buildings compounds here. Similarly many of the most old International Schools are located in this area to accommodate the children of these expatriates. Since then the Hongqiao Railway hub has been built and the two most popular areas Gubei and Hongqiao have many facilities catering to these population with plenty foreign restaurants and amenities, especially Korean, Japanese and Taiwanese community, with a small section of Minhang popularly known as Korean Town. The west side of Minhang bordering with Qingpu's Huacao neighbourhood offer some of Shanghai's best gated villa communities.
Qingpu/Huacao
Qingpu, generally considered a insignificant outer district, is particularly famous for expatriates wanting to live in villa compounds. Huacao, a neighborhood section bordering Minhang, feature some of Shanghai's best gated villa compounds and the German and French International schools Puxi campus are located here as well, thus making it a local choice for many of these nationalities. Along with International Hospitals and its quiet surroundings, drawing comparison to back home, it is a popular choice for expatriates with families. The most famous American school and British school puxi campus are all located at Hua Cao Town.
Changning
Changning district is made up of mostly Zhongshan Park and the Hongqiao/Gubei area it shares with Minhang as discussed above. Zhongshan Park is often distinguished as a cheaper alternative than the options in the inner districts. As a middle district sandwiched between West side outer districts (Qingpu, Minhang) and to the inner districts, it offers less commuting time to either sides and allows residents here to more easily access either side.
Xuhui
Xuhui is namesake of Xujiahui, one of the major CBD hubs of Shanghai. Several big names serviced apartments can be found in the area alongside many of the premium apartments. The majority of the French Concession is located in this district, with many quaint lane houses, restaurants and these famous wide streets with trees planted on either sidewalk. Besides Huangpu and Jing'an, Xuhui district is consider one of the major inner districts and thus the prices in this area tend to be on the higher side as well.
Jing'an
Driving its name for Jing'an Temple, Jing'an is the heart of Shanghai. Jing'an is often Puxi's financial district, with the area around Jing'an and Nanjing Road area having many offices alongside residential complexes. Some of the most luxurious hotels and service apartments can be found here such as Kerry Center and Shanghai Centre.
Kerry Center Apart on Nanjing W road
Shanghai Centre
Huangpu
With areas such as The Bund and Xintiandi located in this district, Huangpu definitely have the most expensive areas to live West of the River in Puxi. Apartments blocks next to Xintiandi often start from 40,000 RMB per month and similarly can be sound of apartment near The Bund overlooking the river to the famous Shanghai Skyline in Lujiazui. Huangpu further features most of Shanghai's nightlife and many international restaurants with varying cuisines.
Many old houses are in huangpu district, especially in the Former French Concession, many of them have been renovated for a second time, and the houses are well designed.
Shanghai old house rent on Wulumuqi S. Road
Shanghai Old Lane House on Yan An M. Road
Pudong
Nowadays what is called Pudong, is made of three different districts previously. Everything east of Pudong is now called Pudong. However the most important neighborhoods would be Lujiazui, Century Park, Jinqiao and Kangqiao for expatriates.
Jinqiao/Green City/Kangqiao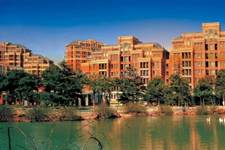 The Jinqiao/Green city area is famous for villa compounds and the many International schools that are found here. It is similar to the Qingpu/Huacao area in Puxi, with International Schools, International Hospitals and restaurants catering to the expatriate population in the villa compounds.
Green Court
Ok, basically, the characteristics of the major regions of Shanghai are covered, and if you need to learn more about the characteristics of the room type, you can check our previous article(The new Introduction to Shanghai's various housing types). If you want to see more information about the housing, please come to our official website—www.maxviewrealty.com. Finally, I hope you find a satisfactory house as soon as possible, good luck!