If you have just arrived to Shanghai, the vast available housing and the various types are often intimidating especially if you do not know what you are looking at. The following article will try to introduce you to the wide range of housing types that will be available to you, regardless of the budget or living arrangement you will require, which hopefully will allow you make more informed decisions later on when choosing a home.
Types of housing:
As said in the beginning Shanghai has a variety of housing, but the most common ones for expatriates are:
Apartments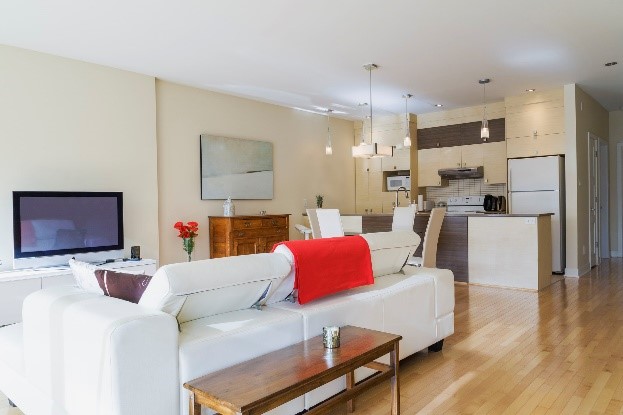 These are often separated into two types: With elevator (more modern, built within the last 20 years) and without elevators. Apartment types without elevators are usually no more than 7 stories tall, are older and few can command prices higher than 10,000 unless they are completely renovated and feature interior design. Apartments with elevators are generally the way to go, as these buildings generally are located in compounds with better security, management, insulation and most importantly elevators. Walking up 7 stories in 40 degree heat is no joke, especially with heavy grocery bags. Such apartments can be found essentially everywhere, but most expatriates who have the budget for higher end premium compounds generally choose to stay in the vicinity of Jing'an, Xujiahui, Xintiandi, Hongqiao, Gubei and Lujiazui. We show the latest apartments on the home page, you can select some for viewing.
Serviced apartments

Serviced apartments, essentially apartments with hotel-like add-on services such as housekeeping, laundry, concierge and potentially breakfast are increasingly popular especially for short-term accommodations over hotels. They provide larger space for similar pricing as hotels and are often cheaper if booked monthly. Many internationally known brands have nowadays opened or purchased existing buildings and converted them into service apartments to take advantage of the market as there has been an increase of sending employees to overseas for short terms of 3 months, rather than year-long contracts. Service apartments are generally found in the same areas where hotel can be found, so in the major business districts and also near the more popular apartment compounds. The only potential drawback of service apartments are that some of the apartments feature only kitchenettes, with electric stoves, no gas stoves and sometimes even no stoves at all if it's a studio. The cheapest international branded service apartments generally start from 18,000 and upwards for studios. If you want to know the content of a serviced apartment, click on the service-apartments details page
Villas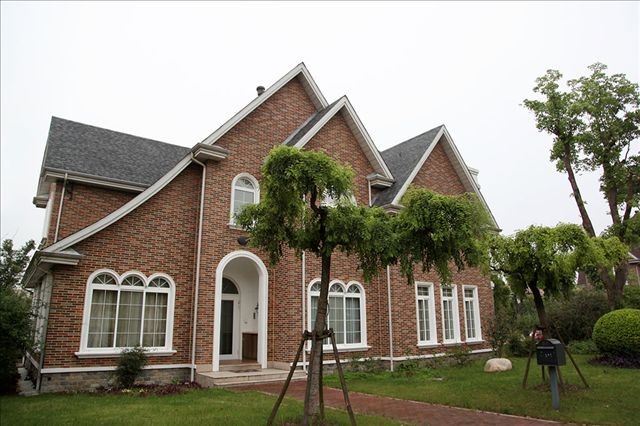 Generally found in the outer districts, villas are a very popular option with expatriates with families if they can afford it. International assignees that are relocated from their home country by their corporation generally choose this option, as the company will often foot the bill. These villas are generally 3 to 4 bedrooms, with garden in a secure gated compound and often in vicinity to International schools, International hospitals and supermarkets such as Carrefour that carry many imported goods and restaurants geared towards the expatriate population. Furthermore these compounds often come with gyms with pools, saunas and spas, indoor and outdoor children playgrounds and community activities for families. All this doesn't come cheap of course. Generally villas start at 30,000 RMB per month for 3 bedrooms and can go way up. The main draw are still the International schools that are close by these compounds allowing your child to easily attend school as the inner CBDs are often over 20KM (~40 min drive and over 60 min during rush hour) away. Whilst these communities are often self-reliant with their supermarket, restaurants and other facilities catering to all your needs, the nightlife and shopping and even restaurants options is still sparse compared to the city center. Many expatriate comment that living here often feels like back home or at least similar, compared to the often chaotic city center.
Old house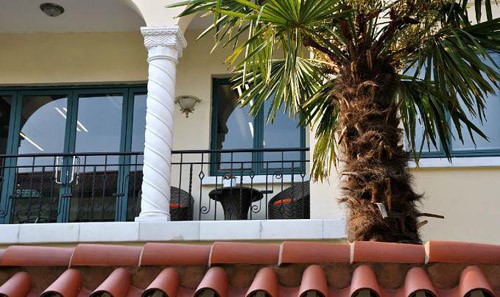 Old houses exist mostly in the city center, they are often those single mansion-like houses you see in the center. They often are completely newly renovated and are highly popular for expatriates, but sometimes may come with small problems due to the old structure of the house such as insulation, cable lines and more. Nevertheless many newcomers often admire these old houses and some of them are downright luxurious to both see and live in. You can see what we've been talking about since the old house and some of them are downright luxurious to both see and live in. You can see what we've been talking about since the old house.
Through the above introduction, I believe you have now some understanding of the housing types, now if you have discovered also some suitable compounds you are also able to obtain more information the compounds through our [Shanghai compound guide]
As a company with an operating history of close to 10 years, we have consistently provided high-end service by matching our clients with appropriate housings. With more than 10,000 apartment information and existing infrastructure and support system we are able to find and match thousands of past clients with satisfactory housing that matches their requirements and provide superior after-sales service and maintenance. Some of them even became our friends in the process!
As for those who have just joined our website, it is recommended that you spend 5 minutes reading the guide on how to use the website, to better and more quickly find your perfect home.
The number of Apartments in shanghai displayed on our website at present: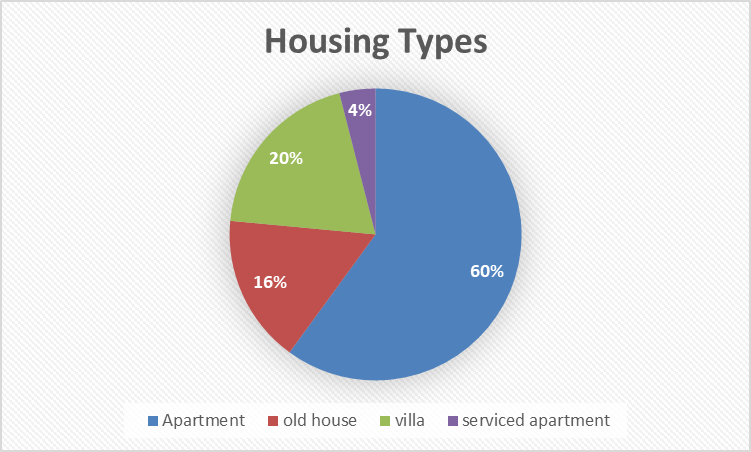 In the navigation bar on our website you will be able to see all the different types of all the housing available, namely apartments, old houses, villas and service apartments. After selecting one option one will be able to see the total list of all the available options sorted from the newest to the oldest. One can click into one option to find all of the available information such as pricing of the house, area of the bedroom, bathroom, the buildings over all introduction, geographical location. You can also find these properties on the map directly as well. All of the photos you see in these selections are real ones, often taken by our own consultants. If one of the housings are of interest to you, then simply fill an enquiries form with your contact details, requirements and we will arrange a consultant to contact you at the earliest notice. Speed, service and satisfaction has always been part of our core concept in providing appropriate housing options for our clients.